In the meantime, I am quite surprised at what the various AI projects are capable of. Whether GPT-3 or Dalle-E, for example. To get a better impression of the practicality of GPT-3, a text AI from the OpenAI Foundation, I created a Google Documents extension that makes it easy for users to work on their texts with the help of AI.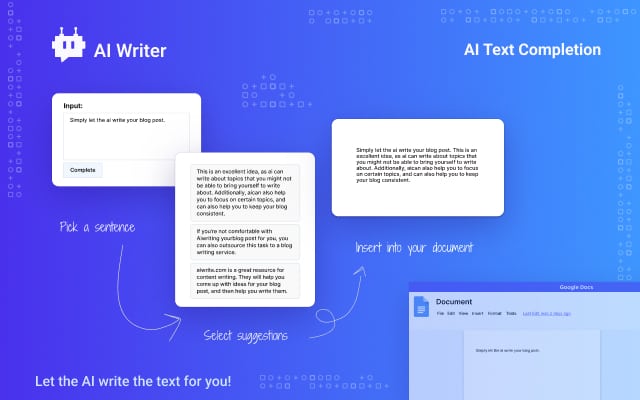 The AI Writer supports you when you have a text block. You can highlight individual sections of the text and the artificial intelligence suggests supplements or alternatives.
Possible application scenarios:
Completing text
The AI Writer takes the marked text and thinks about how it can be continued in a meaningful way. This is especially helpful if you have no idea how to continue the current sentence or paragraph.
Edit text
A sentence formulated too awkwardly? Not satisfied with the readability? No problem, the artificial intelligence can rewrite a sentence and keep the content. Probably also a powerful tool for SEO specialists who want to avoid that web page content is rated as duplicate content.